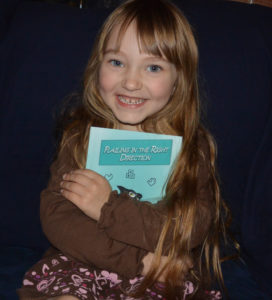 Taking the daily parenting joys and compressing them into poetic snark… What could be better!
     – Tracy White DeLuca, reader
***
If you've been there, you'll laugh. If you haven't, brace yourselves. Meghan makes the daily wonder of parenting honestly entertaining. It's art with heart… and bodily functions.
     – BJ Palashewski, reader
***
Already one of my favourite authors, in her new non fiction book Meghan Brunner gives me a joyful and often amusing view into life with an insightful and clever child.
     – Josie Parkin, reader
***
Parental haikus
Turning the sublime tactile
One poop at a time.
     – Sean Monaghan, reader
***
I don't have kids of my own. I do relate to these lines. The love and the joy that oozes out of these words fills my head and heart with laughter.
      – Anthea, reader
***
Meghan's way of creating a mood with words is outstanding. It is very apparent that her daughter has inherited the wonder and joy from her mother!
     – Sherry Roth, reader
***
Just when you think you've heard it all… read how Meghan tells it and you'll be laughing all over again!
     – Lynn Winter, reader
***
Meghan captures the highs and lows of parenting in words that are sometimes whimsical and poetic, but always delightfully real.
     – Rob Brink, reader
***
Meghan brings a humorous but very real joy through her words. What better way to learn new methods of parenting then by doing so with laughter?
     – Melyssa Smith, reader
***
The soul of haiku
Ideas transferred to you
Minimalism
     – Jim Virkus, reader
***
More reviews coming soon!